Staff
The current training staff of Psychodrama Australia campuses are as follows.
Brisbane
Brisbane
Peter is a Psychodramatist and Trainer Educator Practitioner (TEP). He has been developing and running deep learning experiential psychodrama training groups since 1993, qualified as a psychodrama practitioner in 1999, a psychodrama trainer in 2006, completed his Master of Education in 2011, and completed a PhD researching the psychodramatic concept of warm-up in 2017. While world peace would be nice, the unspeakable brilliance and clarity of human creativity being a critical life process keeps him warm and willing to contribute to the eventual emergence of a fantastic world in this millennium or epoch. His academic CV may be found here.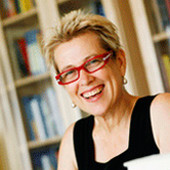 Trainer, Director of Training (Brisbane Campus) and Executive Director of Psychodrama Australia
Elizabeth Synnot (Diz) is a Trainer, Educator and Practitioner (TEP) and Director of the Brisbane Campus of Psychodrama Australia. She is a sociodrama practitioner applying Moreno's approach as the basis of her work with individuals, families, and organisations. Elizabeth is an experienced organisational consultant, leadership developer and family therapist. She has been co-leading the Core, Intermediate and Advanced training programs in Brisbane for nearly 20 years. Elizabeth has been expanding her practice in family, leadership and team development. She gives and receives supervision and training in this method.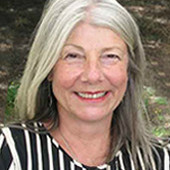 Sara Crane is a Psychodramatist, an AANZPA Trainer Educator and Practitioner and a psychotherapist with a special interest in children and families. She has a long-standing involvement with Playback Theatre.
Perth
Perth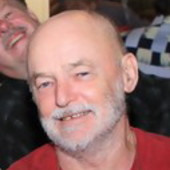 Director of Training (Perth)
Dr Kevin Franklin is a Clinical Psychologist in The Art of Science, his private practice since 1996. He is a Psychodramatist, Trainer, Educator, Practitioner and Director of Training with the Perth Campus of Psychodrama Australia. I wish that I could have written such a philosophically astute sentence as did Constantin Stanislavski – theatre theorist and creator of method acting – when he wrote: Learn to love the role in yourself, not yourself in the role.
Adelaide
Adelaide
Trainer, Director of Training (Adelaide Campus)
Dr Tony Densley Psychodramatist, Trainer, Educator, Practitioner in Training (TEPIT). Tony lectures at the University of South Australia and leads training in action methods, super vision and self development groups in Adelaide. He is on the teaching staff of the Adelaide Campus of Psychodrama Australia.
Margie Abbott is a Trainer, Educator and Practitioner in training. She is a sociometrist practitioner applying psychodrama in the work she does with individuals, and organizations. Margie's work includes leadership training, mentoring, retreats and facilitation of groups.
Annette is a psychotherapist and consultant in private practice and is a psychodrama trainer with 30 years of experience. Currently she is a psychodrama trainer with the Adelaide and Sydney Campuses and conducts supervision and psychodrama training in the ACT.